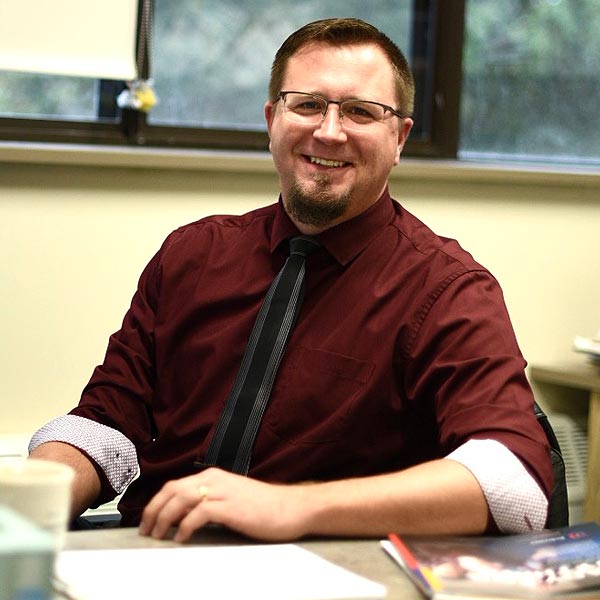 Kevin Bouwers
Principal

I am Kevin Bouwers and I have had the privilege of leading at this school for 11 years. My favourite thing about PCS is the wonderful community. In my 20 years in education I have seen the positive result of a good partnership between the home and school. PCS is a place where our passions for faith, for children and for education truly entwine.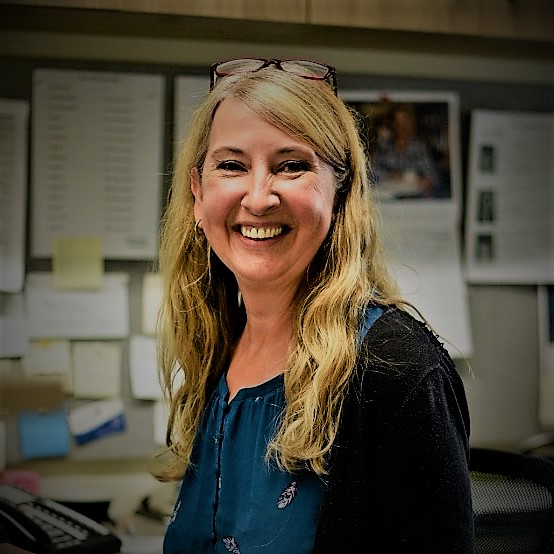 Christine Janzen
Office Administrator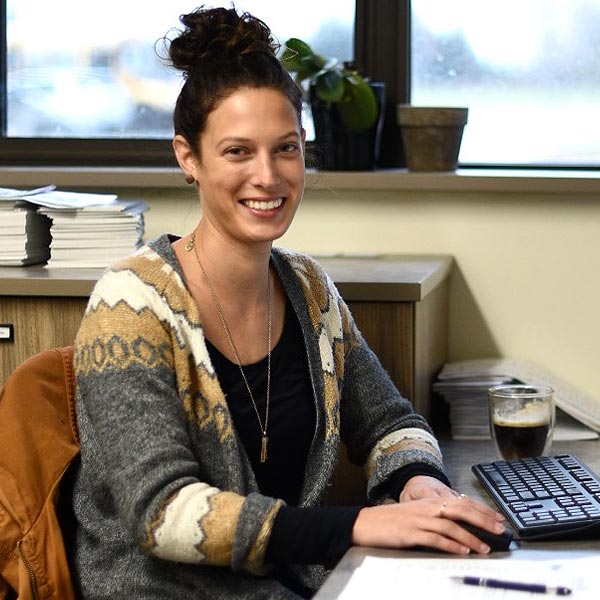 Lindsey teBrake
Office Assistant

My name is Lindsey and I the office assistant! The opportunity to join the PCS team came at the perfect time, when my youngest child has started JK. With all of my children now enrolled, you'll find me in the office Monday, Wednesday & Friday afternoons. I have really enjoyed digging deeper into this community and feel blessed to be a part of it. When not at school you'll find me hiking, playing soccer, and enjoying time with family & friends.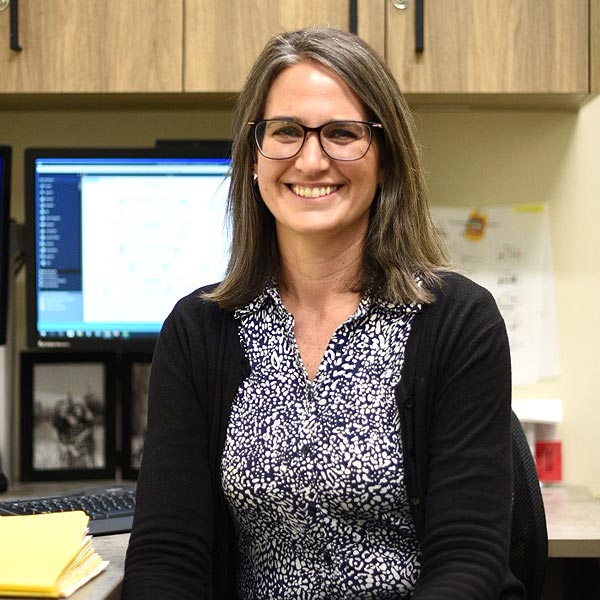 Angeline VanderBoom
Financial Adminstrator

I'm Angeline VanderBoom and have been working in Christian School finance since 2010. I was excited to join the PCS team in 2019 and bring my experience from many other Christian Schools to the finance office here. I currently also serve Guelph Community Christian School and Ambassadors Christian School (Ottawa) as financial administrator and thoroughly enjoy the working environment and teams that I am a part of. I am a wife, and mom of 3 grown children, and in my spare time I enjoy photography, music, and hiking.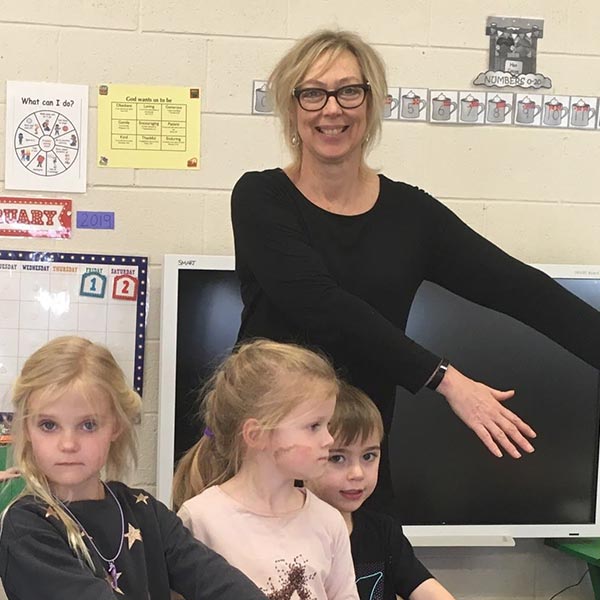 Mary Jane Tigchelaar
Junior Kindergarten

I am the JK teacher here at Providence and presently I am in my 18th year! I work part time and love each and every day - really! When I am not teaching, I am usually caring for a little baby as my husband and I foster babies for the Children's Aid Society. I enjoy working out, and love to play sports.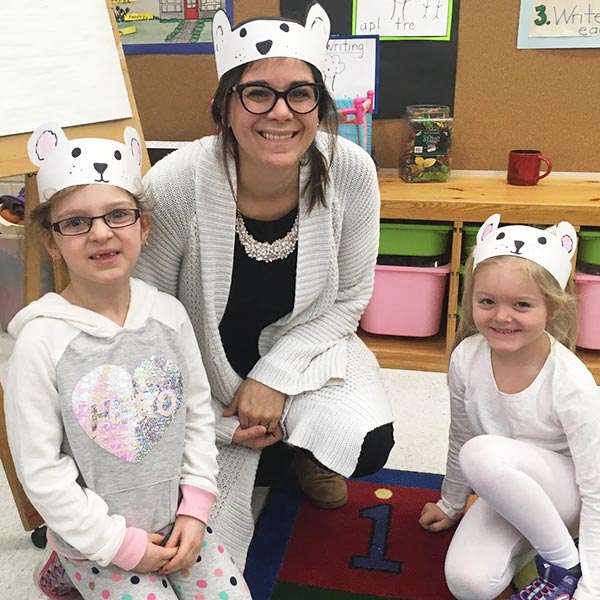 Jacqueline Brouwer
Senior Kindergarten

My name is Jacqueline Brouwer. I am currently in my 11th year of teaching at Providence Christian school and in my 13th year of teaching over all. I am cherishing my time teaching Senior Kindergarten. I have a blast going to work and hanging out with Providence's littlest learners. We love to explore and wonder at God's beautiful creation. I feel so blessed and grateful to be working in such a positive, Christ-centered school community who seeks to develop the gifts that God has given to each and every one of our students at Providence Christian School.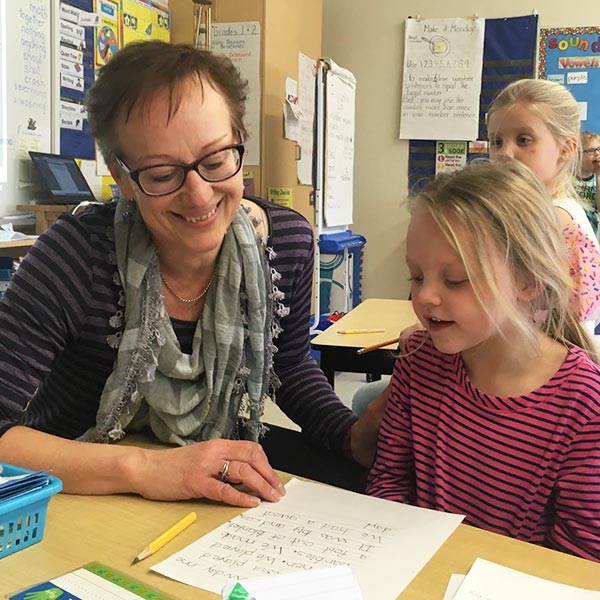 Annette Schreuders
Grade 1

My name is Annette Schreuders. This is my 26th year at Providence. I love being a primary classroom teacher. I studied at Redeemer College way back in its first years and finished at Calvin in '86. I taught for 2 wonderful years in Stratford, then moved to Holland with my Dutch husband. After about 8 years we immigrated back in '96 with two young children, and I have been at PCS ever since!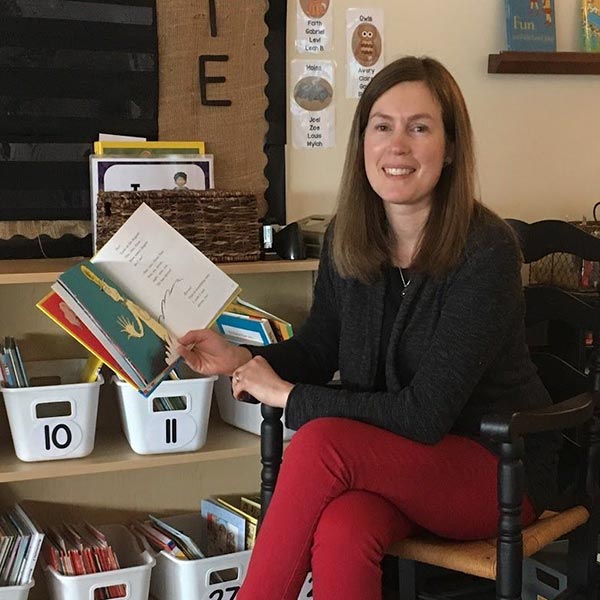 Julie Vos
Grade 2A
My name is Julie Vos and this is my fourth year serving as a teacher at PCS. I love sharing together around the circle and I love storytelling. I really enjoy teaching all subjects, but I am especially passionate about reading and writing and finding creative and engaging ways to do both. I love each of my students dearly and I am passionate about creating a classroom that feels like home for my students with Jesus at the centre! We are a class family and each child is a valued, important, and special member of our family!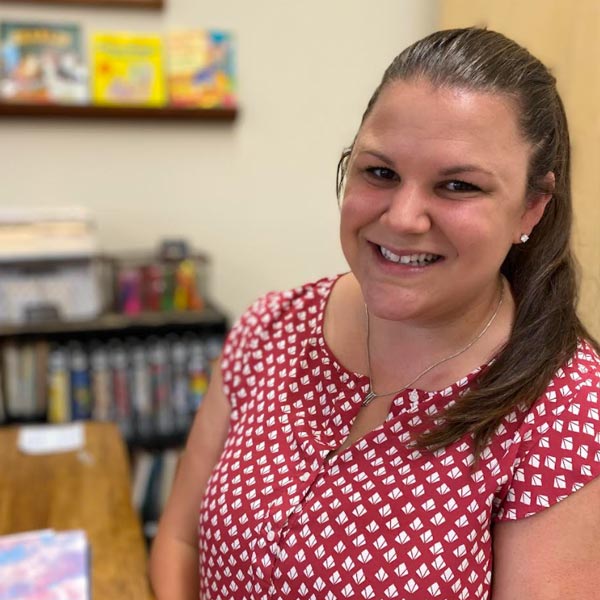 Lauryn Zorn
Grade 2A
Hello! My name is Lauryn Zorn and I am so excited and thankful to be teaching at Providence this year. My husband Ryan and I live in Greensville and have 3 children, our oldest is in grade 1 at PCS. During my years of post-secondary education at Brock University, I worked with children and youth with developmental and mental health needs. My teaching career began at Trinity Christian School in Burlington in 2014 as both a classroom teacher and an Educational Assistant. I love building relationships with students and watching them grow in their love of learning. It's such a blessing to now be able to teach in my own community, surrounded by neighbours and friends who also value Christ-centred education. I look forward to meeting you!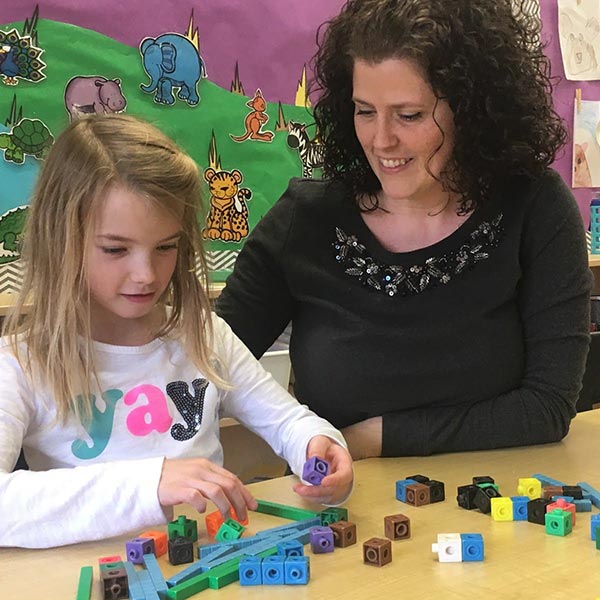 Stacie Hagen
Grade 2B
Hello! I'm Stacie Hagen. This is my 15th year at Providence, and I am so blessed to be teaching here! I love PCS! My first year of teaching, in 2002, was in Georgetown Christian School. In 2003 I moved to DCCS and began teaching a 5/6 split. After I had our second son, I took 5 years off to work as a stay-at-home mom. In 2015, I returned to PCS to teach grade 2 part time. I have been teaching grade 2 ever since and love it! My favourite parts of teaching are sharing God's love with my students and exploring God's ordered creation!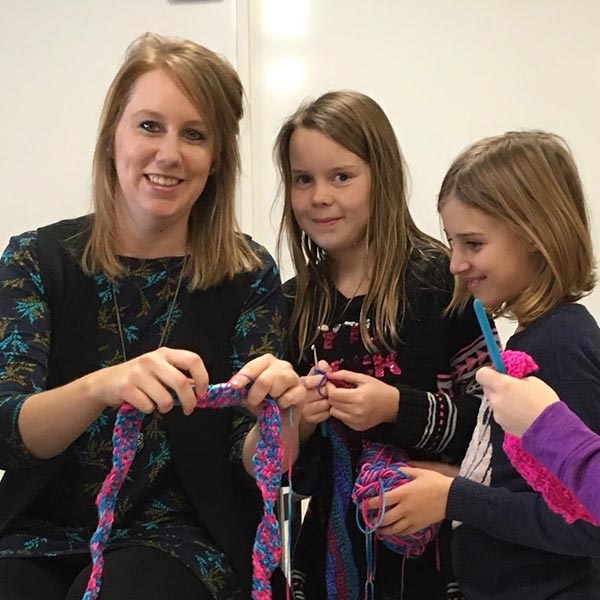 Janelle Wensink
Grade 3
My name is Janelle Wensink, and this is my 4th year at PCS. After graduating from Redeemer in 2012, I spent some time supply teaching, while also spending a few years at home with my two young kids. I am passionate about teaching and love seeing the excitement for learning in students as they discover more about God's amazing creation! Outside of teaching, I enjoy gardening, cooking, and spending quality time with family and friends.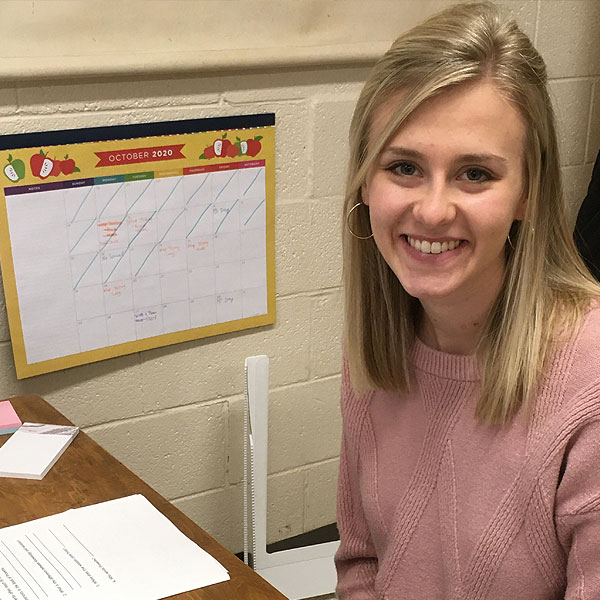 Laura Cipkar
Grade 3/4

My name is Laura Cipkar and this is my 3rd year teaching at Providence Christian School. Being a primary teacher is wonderful - I especially love reading aloud to my students and watching them get excited about learning! I studied at Boyce College in Louisville, KY and am currently earning my M.Ed at the University of Ottawa. When I'm not teaching I enjoy painting, baking, reading, and spending time with my family. I am so thankful to be a part of PCS where we desire to see children grow in knowledge and love for God!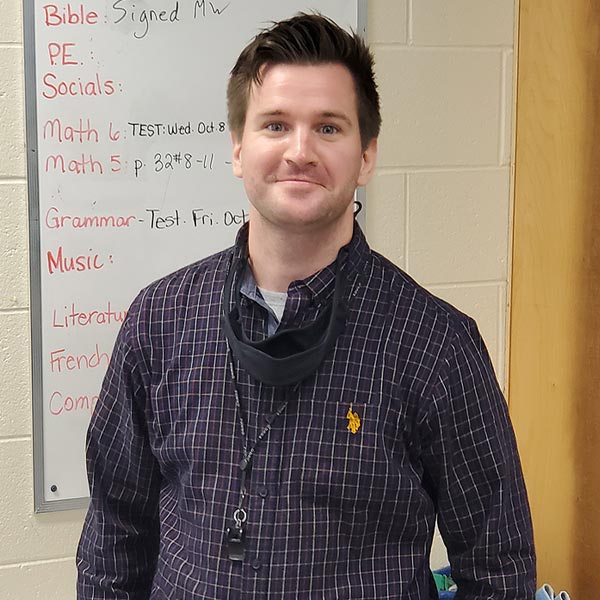 Alex Paul
Grade 4
Hi, my name is Alex Paul and this is my 3rd year teaching at Providence. After completing my Bachelor's Degree at Wilfrid Laurier in Waterloo I moved to Fairview, Alberta to work for 2 years. Before making the decision to return to Ontario and pursue my teacher career, I attended Tauernhof Bible School in Schladming, Austria. I am passionate about sports (especially basketball) and enjoy playing the guitar. My passion in teaching is seeing students grow as they hone their gifts and learn how to use them for serving the Lord.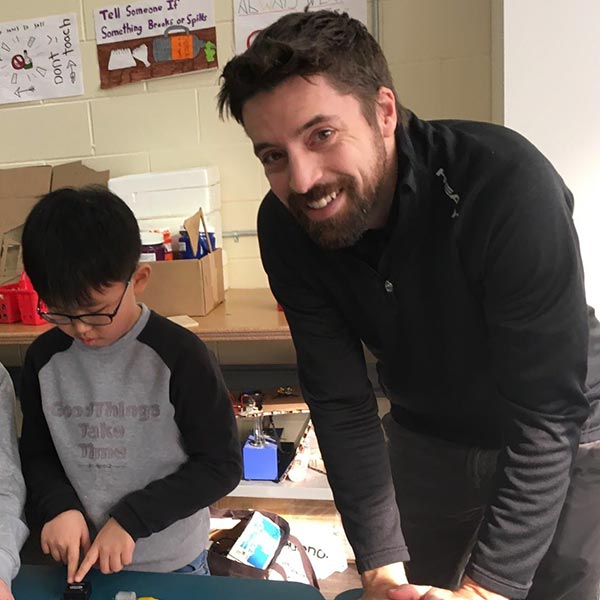 Dave Brouwer
Grade 5, Vice-Principal

Hi! I'm Dave Brouwer; this is my 4th year at Providence Christian School after teaching ten at Cambridge Christian School. I love Christ and learning, and I seek to pass both passions on to my students. I've attended Redeemer UC, McMaster University, Dordt College, and Calvin College to develop my gifts in teaching and leadership. It's a pleasure getting to know this community as a school supporter, to lead students in the discovery of their gifts as a teacher, and to support staff in their work as a vice-principal.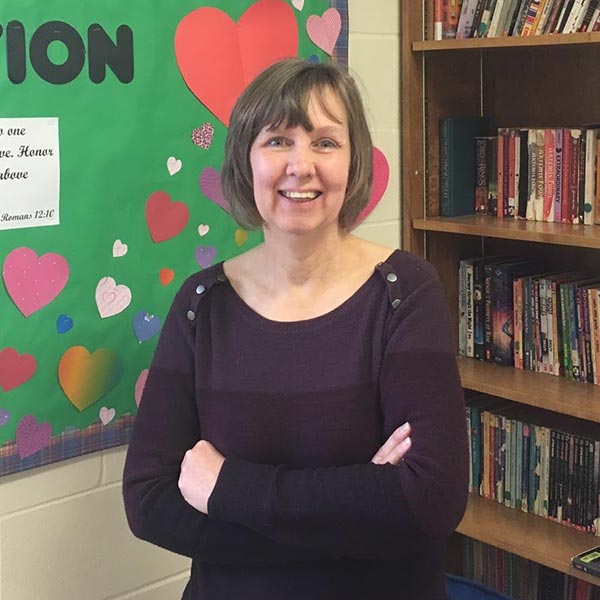 Tracy Alkema
Grade 5/6
My name is Tracy Alkema and I've been a teacher at Providence for 15 years. Before that, I was involved as a parent since all four of my children attended here. I began my teaching career in Hamilton Calvin Christian School. I stayed at home for many years to raise our children, and when they were all in school, I returned to teaching part-time; first for a few months to fill in at a Hamilton public middle school, then back at Hamilton Calvin Christian, and finally here at PCS which I feel is "home." My passion in teaching is to encourage students to live out their Christian faith, to love great stories, and to marvel at the wonders of God's world.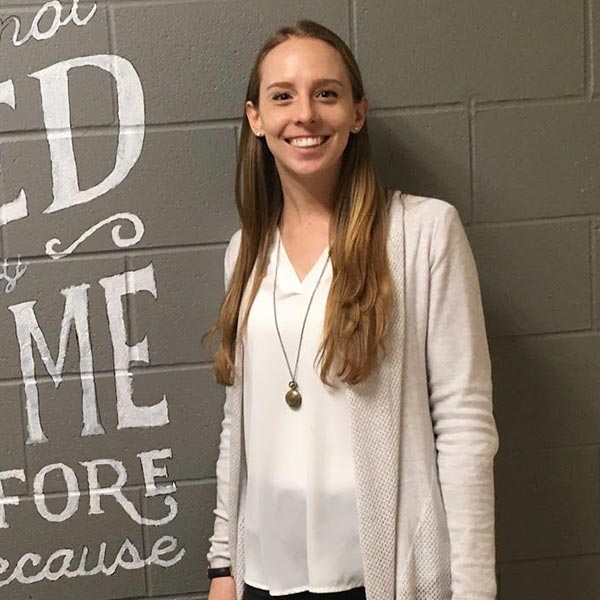 Erin deHaan
Grade 5/6 & French
Hi! My name is Erin deHaan. After graduating from Redeemer University College, I was blessed to begin my teaching career at Providence. This year I continue my 7th year of teaching French. I love sports and enjoy coaching some of the girls' teams at Providence. I take joy in teaching art and exploring creative projects - such as the Bathroom Beautification at the school this year as part of our Winter Enrichment programs. I also have a passion for language and culture - particularly French! I try my best to share my passions and develop Christ's love for the stranger and appreciation of different people and places of the world in my students.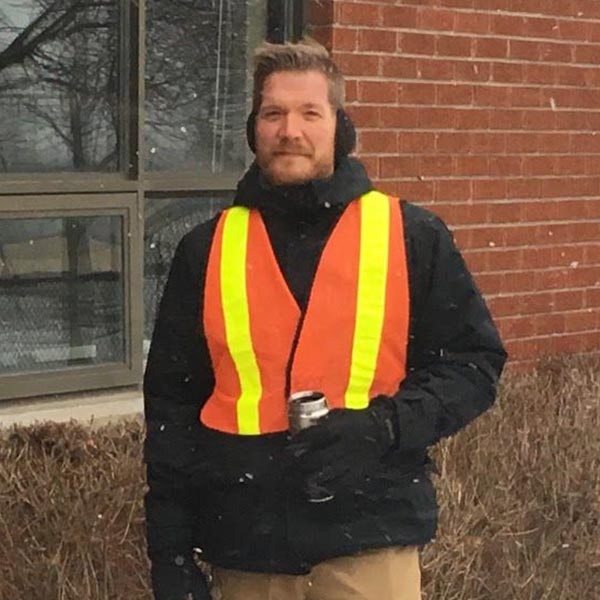 Justin Versteeg
Grade 6, Vice-Principal

Hi! I'm Justin Versteeg. I'm the grade 6 teacher and one of the vice principals here at school. I'm the guy you see before and after school helping the students get off and on the bus safely. After teacher's college, I taught for a year in Charlottetown and then taught for four years in Bowmanville before I began teaching here. I've been teaching at Providence for 12 years. I enjoy playing guitar and helping to lead our school's praise team. I love sharing with students what their role as image reflectors means to the daily walk with the Lord.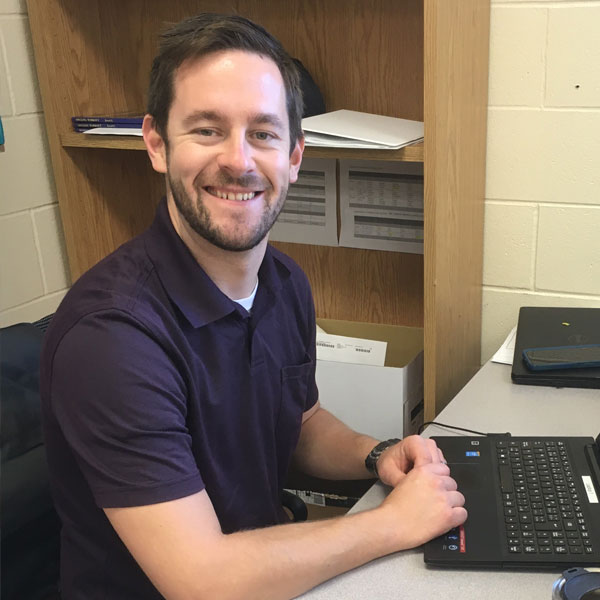 Kevin Stevens
Grade 7
My name is Kevin Stevens and this is my 2nd year here Providence Christian School (as a full staff member); I did one of my teaching placements here 7 years ago while I was attending Redeemer University. I taught grade 7/8 for 5 years and one year at Woodland Christian High School. I love being able to share how everything on our planet points towards our Creator! I've always experienced this most out in nature seeing how the order and design in creation all works together. When I am not in the classroom, I love being outdoors as often as I can!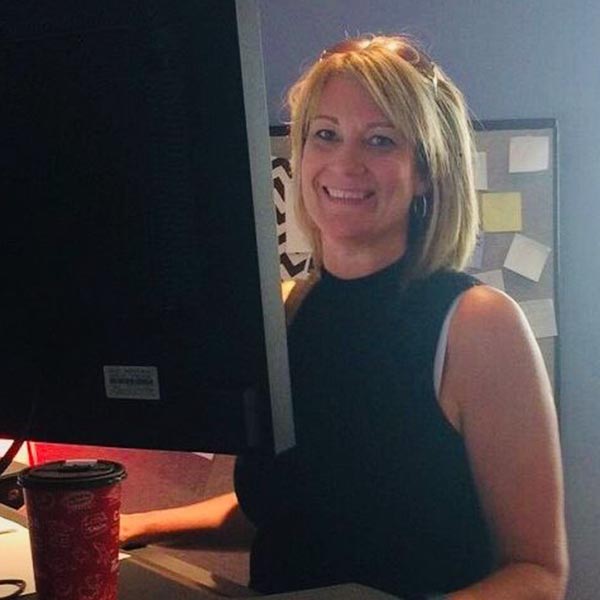 Carla Alblas
Grade 7/8
Hello! My name is Carla Alblas, and this is my 6th year teaching at PCS. I began teaching grade 5 in Jarvis over 20 years ago, and after staying at home for several years to raise my 4 children and working for 2 years at the Ontario Alliance of Christian Schools , I am thrilled to be back in the classroom again! I enjoy creating classroom spaces that are comfortable and flexible for students, and I am passionate about making learning meaningful for everyone. I am grateful to be able to help students discover and embrace their gifts for a life of service beyond their time at PCS!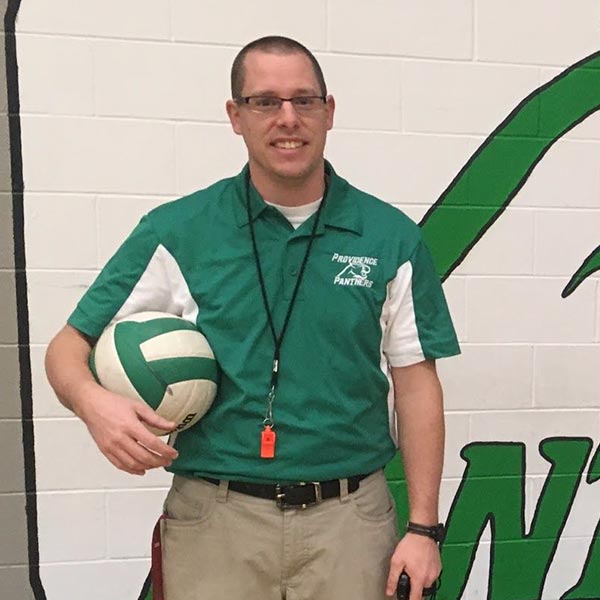 Daniel Hagen
Grade 8
My name is Daniel Hagen. I have spent my entire 19 year teaching career here at Providence Christian School. The majority of my 19 years have been in grade 8 helping prepare PCS graduates for the next stage in their education journey. I enjoy teaching students a love for God's Word and for sports. I have a heart for coaching and take pride in the athletic program here at PCS. Go Panthers!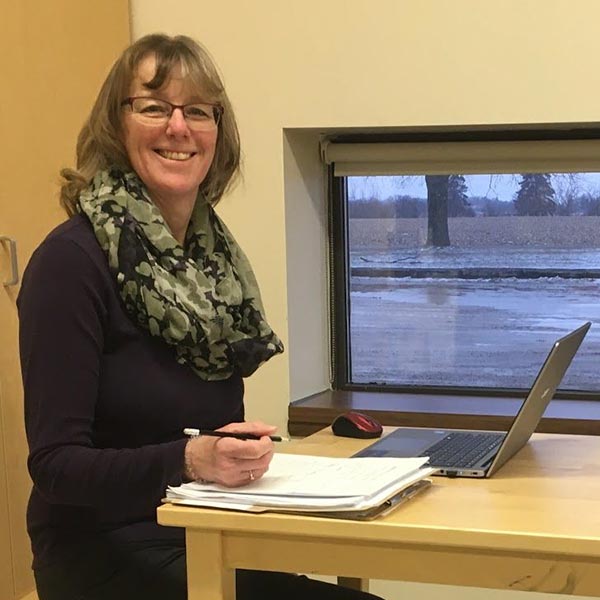 Ingrid Vos
Resource
I have been connected to PCS for almost 31 years. First as a classroom teacher, then a parent, supply teacher, EA, and for the last number of years as the learning resource teacher. I love working in small learning groups and encouraging students to be all that God has made them to be. My husband Ted and I enjoy spending time with our three girls, two son-in-laws, and three grandsons and in my spare time I enjoy making cards.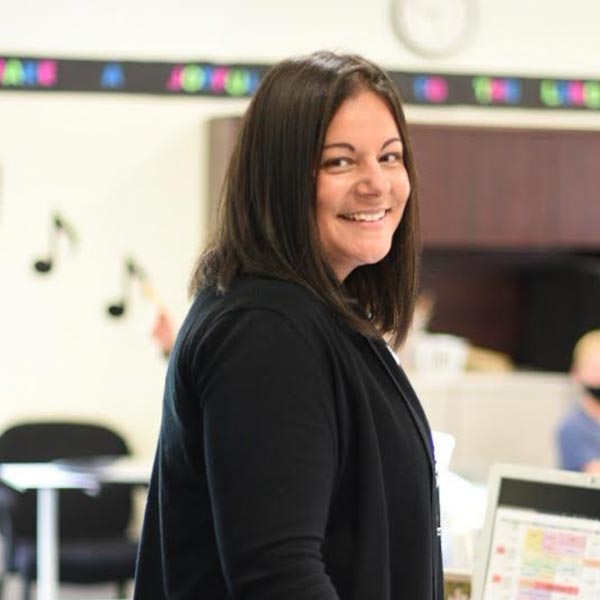 Jennifer Cole
Music
Hi, my name is Jennifer Cole and this is my second year with the Providence crew. I get the privilege of teaching music to most of the school, and hopefully spreading all of the joy that comes with it. You will find me here on Mondays, Tuesdays, and Wednesday mornings. When I'm not teaching music at Providence you can usually find me involved in some musical endeavor somewhere else. I have had a ton of amazing opportunities throughout my life from singing with Jazz bands, to orchestras, to a campfire not far from your own backyard. Worshiping the King with the gifts He's bestowed is what I hope to instill in all of the children I am gifted with. I have already been blessed by this community, and I look forward to all that the future yet holds!!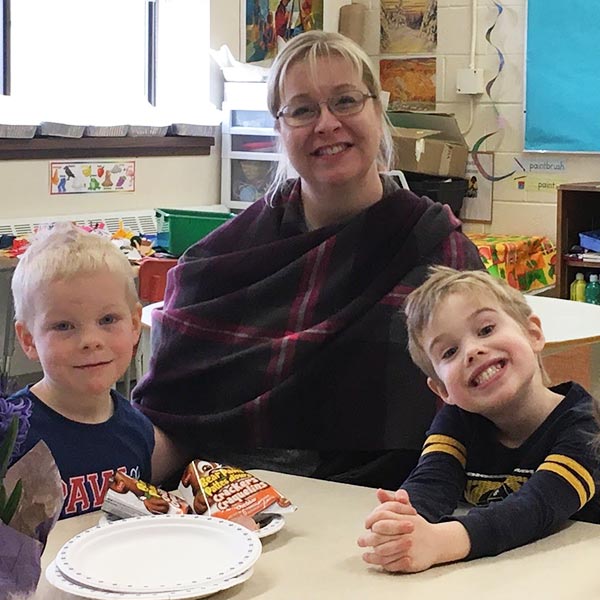 Sarah Shields
Activity Day

My name is Sarah Shields. This is my 4th year at PCS as the Activity Day kindergarten teacher. I really enjoy helping introduce and prepare our new young students for kindergarten. When not at school, you can find me volunteering with youth programs at church, or curled up with a good book or even bent over a puzzle at the dining room table - the more pieces the better! My heart and passions in life are in serving the Lord and our communities.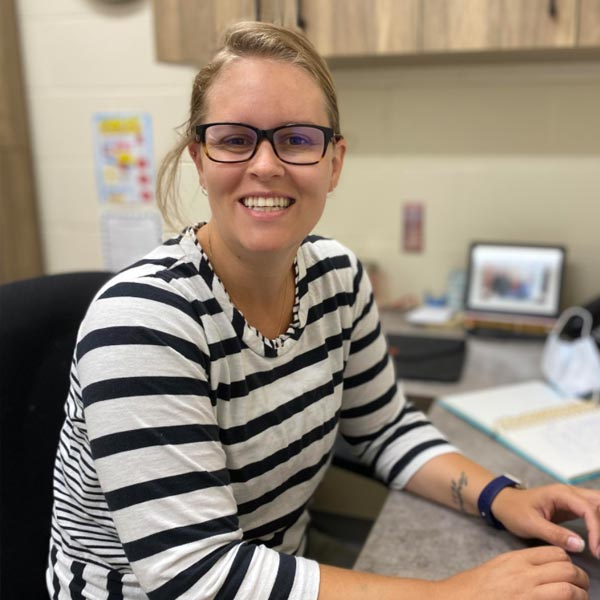 Emma DeRaaf
Guidance Counselor
Hi, I'm Emma! I am the School Counsellor at PCS. While this is my first year at PCS as a staff member, PCS has been my community since I started here in my SK year… many, many moons ago. I am loving the opportunity to get to know all the students, while also advocating for mental health and wellness for our students and community! I live in Hamilton with my husband and our son. In my spare time, you can find me reading, playing games or playing outside with my family!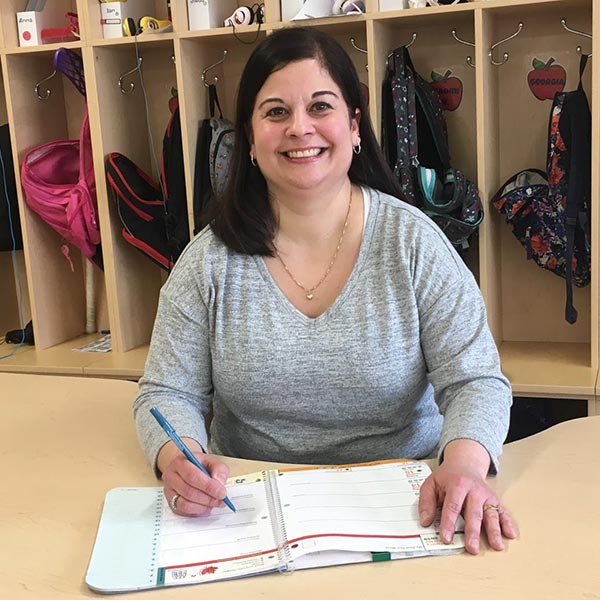 Annie Humphreys
Educational Assistant
I'm Annemarie Humphreys and I have been an Educational Assistant at Providence since 2016. I consider it a privilege and a joy to be part of the PCS team, helping the students grow academically and spiritually. I am married to Tim and we have twin boys who attend PCS. Outside of work, I enjoy going on adventures with my family and reading a good book. You can usually find me with a coffee in my hand; in fact, I have a plaque in my kitchen that reads: "All I need today is a little bit of coffee and a whole lot of Jesus!"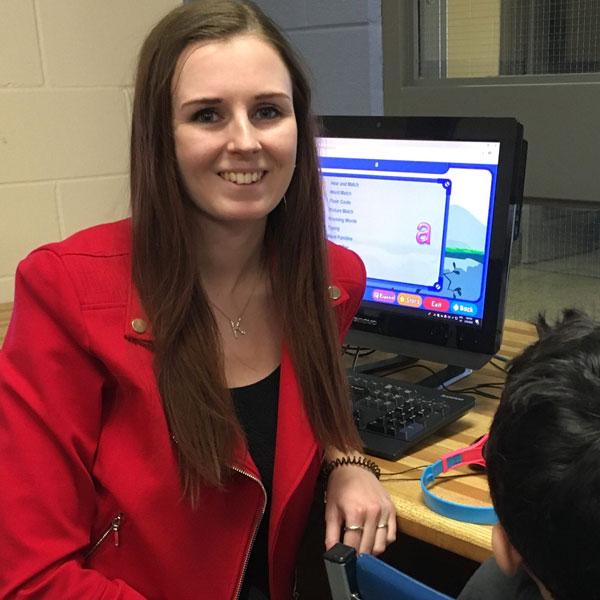 Kendra Richardson
Educational Assistant/PSW
Hi, I'm Kendra Richardson! I have worked with children in a number of different capacities - as a preschool teacher, an EA, and a behavioural therapist. God has given me the passion for helping children grow and learn, and with a diploma in ECE and a post-graduate certificate in Autism & Behavioural Science, He has led me to join the incredible staff here at PCS! Outside of school, you can find me in my church choir or volunteering with the senior high youth group - always with my tea close by!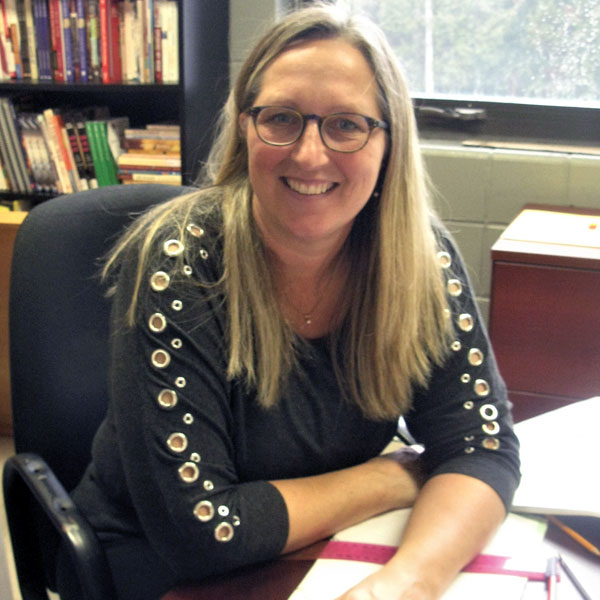 Jessica VandenBrink
Educational Assistant
Hi, I'm Jessica and I am excited to once again be on staff at PCS. I am married to Paul and we have four children - all of whom have now graduated from PCS. Over the years I have worked with children in a variety of ways: as an elementary and high school teacher, as an EA, as a children's ministry coordinator and as a foster parent. It is an honour to be a part of the team at PCS encouraging children to develop and use the gifts and abilities that God has given them. In my free time, I enjoy playing volleyball, going for walks and baking.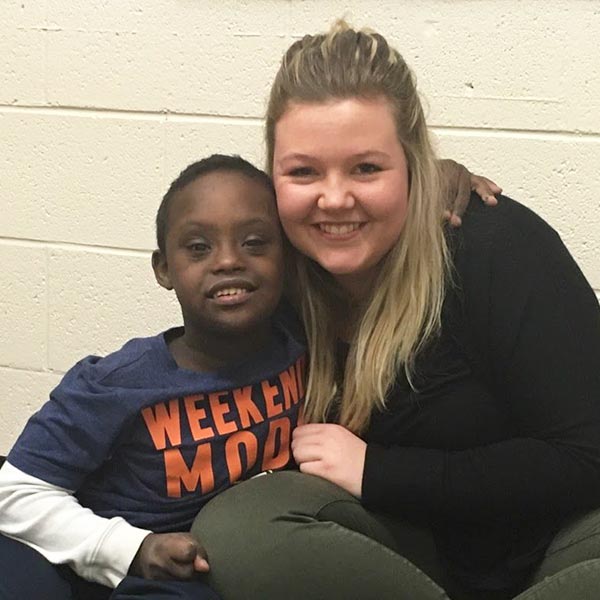 Brittany DeGelder
Educational Assistant/PSW
My name is Brittany DeGelder, I am an Educational Assistant/PSW at Providence. Before coming to Providence I graduated from Mohawk College with an Educational Support Diploma. From there I worked for a year for the Hamilton Catholic School Board. I have been at Providence for 4 years now and love finding new and exciting ways to teach children with special needs.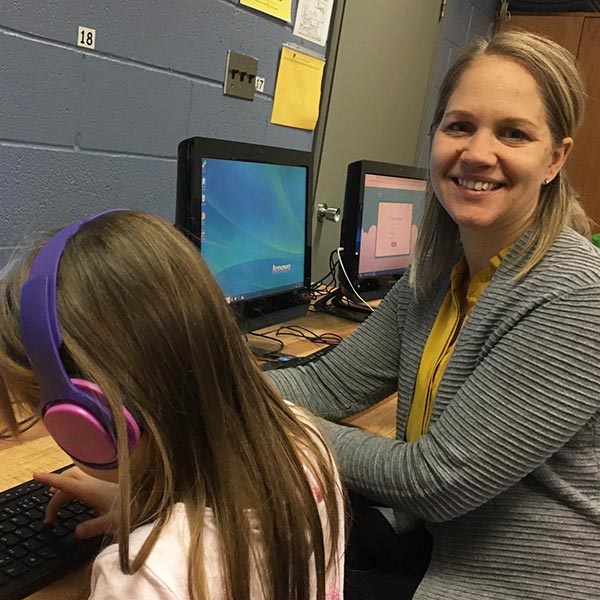 Jessica Schuurman
Educational Assistant
Hi, my name is Jessica. After high school I spent a year in Haiti with the Christian Reformed World Relief Committee where I volunteered at an orphanage in Cap Haitian. When I returned to Canada I attended Mohawk College and completed the Child and Youth Counsellor program. After spending 10+ years in the public school system as an Education Assistant I am pleased to have accepted a part-time position at PCS. I am thankful for all the opportunities God has given me over the years and look forward to starting this new chapter here at Providence.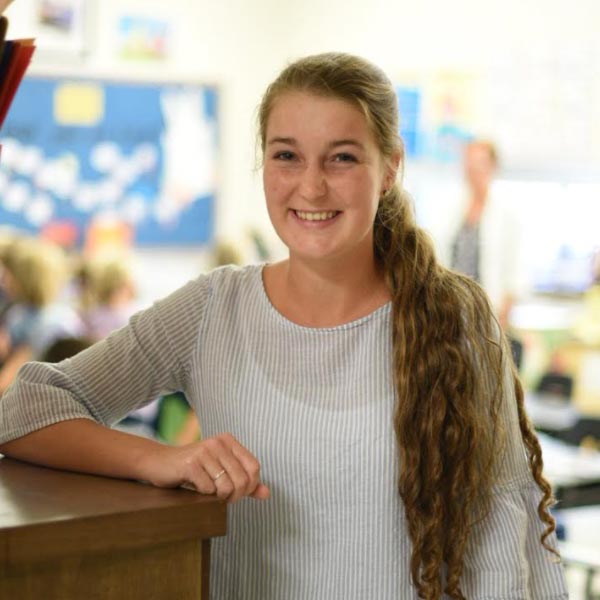 Lisa Elgersma
Educational Assistant
Hi! My name is Lisa Elgersma. I'm so excited to be at PCS again this year as an EA. I graduated from Mohawk College with an Educational Support Diploma. During the summer I love being a nanny and hanging out with all my little friends everyday. God has given me passion for helping children with special needs and I love that I will get to do this here at PCS!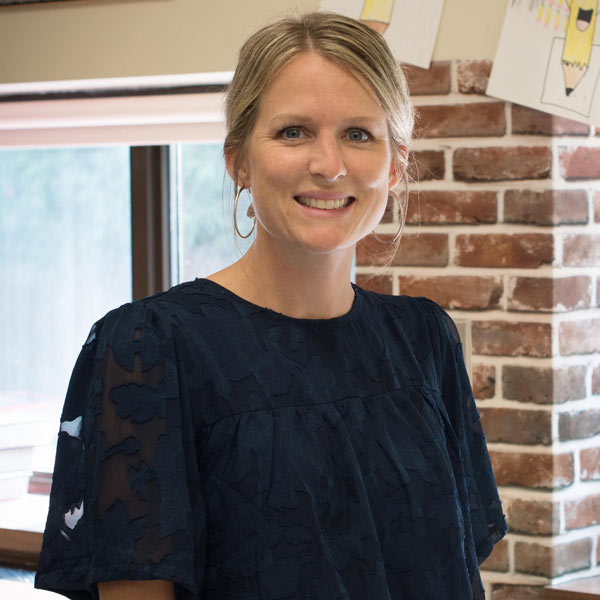 Lindsay DeKoning
Educational Assistant
Hi! My name is Lindsay DeKoning and I am excited and grateful to be joining the PCS team this year as an Educational Assistant! Throughout the past 12 years, I have worked part time in numerous Christian schools in the area; as a JK teacher, supply teacher and supply EA. My husband Kyle and I have four children and we enjoy watching them play their various activities. I am passionate about leading worship, caring for children and love to play a variety of sports!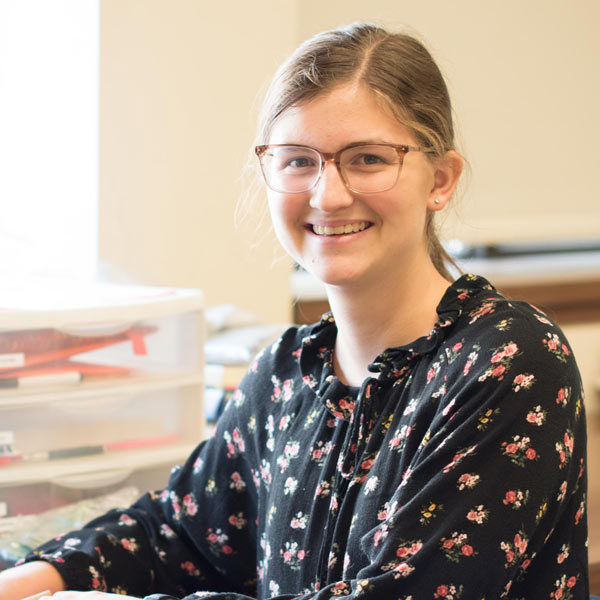 Emily Naves
Educational Assistant
My name is Emily Naves and I am excited to be an educational assistant at Providence this year! I graduated from Mohawk College with a diploma in early childhood education and I love getting to work with children and see them learn. I look forward to all the connections I will be able to make with the children as I work with them. In my spare time I love reading and spending time with friends and family.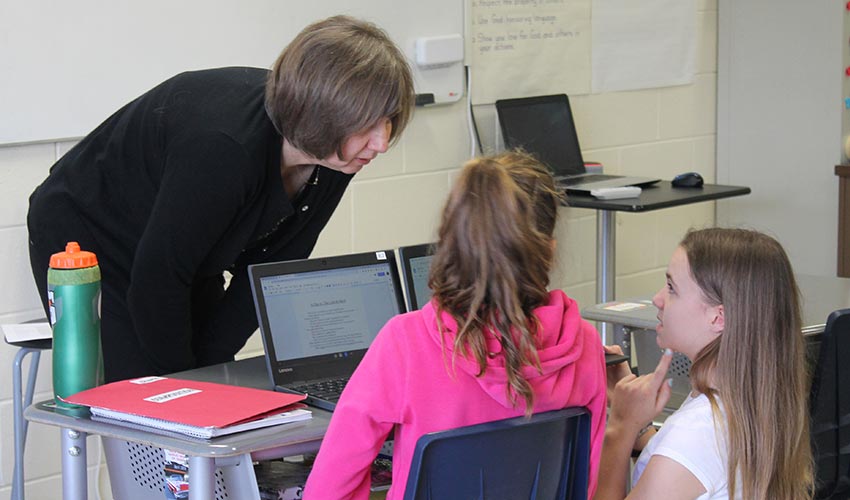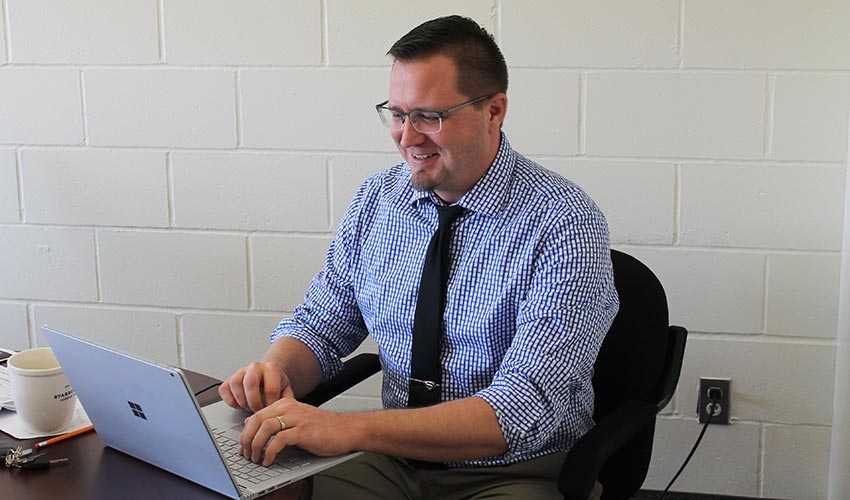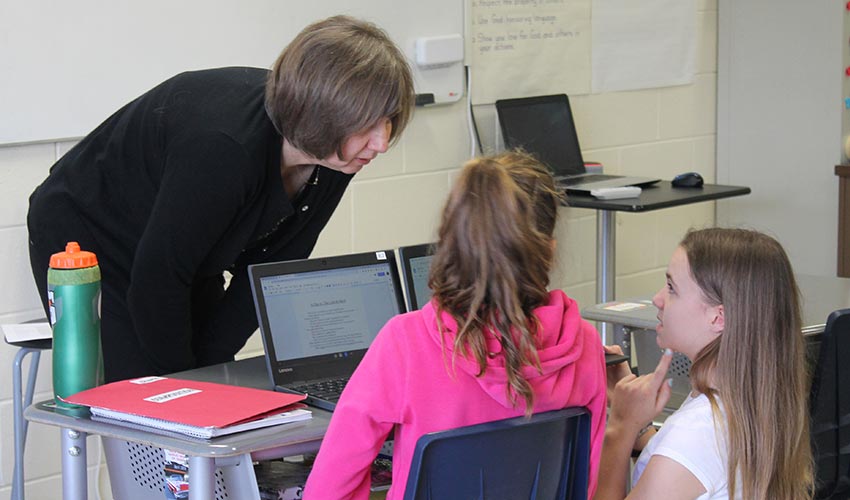 Would you like these staff investing in your child's life?
We would love to answer any of your questions or give you a tour of our campus.